Secret Service, police warn of 'well-organized' debit card skimmers
By Herb Weisbaum
MSNBC
updated

12:37 p.m. ET,

Wed., Oct. 8, 2008
Becki Turner got the call from her bank's fraud department on Labor Day. The investigator wanted to know if she had withdrawn $500 from an ATM in California over the holiday weekend. She hadn't. She couldn't. Turner was home in Puyallup, Wash.
"I was just flabbergasted," she says. "I had the card with me, the ATM was in another state, and the person using the machine had to have my security code." Turner worried crooks had gotten into the banking system and stolen her password.
It wasn't anything that complicated. Puyallup police say thieves snagged her account information — along with the debit card numbers and PIN codes of hundreds of other people — at two gas stations in the area.
They did it by installing their own hard-to-spot card reader, called a skimmer, on top of the card reader built into the pump. The skimmer is able to grab the account information from the card without interfering with the legitimate payment transaction.
The crooks used the stolen data to create (or clone) fake debit cards that were used at ATMs in Washington State over the Fourth of July weekend and in Northern California on Labor Day weekend. The bad guys like three-day holidays because it gives them more time to use the cards before the unauthorized withdrawals are spotted.
"We are looking at a sophisticated, very well-organized group of individuals," says Detective Jason Visnaw with the Puyallup Police Department. When all the victims from these two incidents are identified, the total loss could reach half a million dollars.
Why steal debit card numbers? "With a credit card you have to go and buy merchandise and then you have to fence it or pawn it," Det. Visnaw explains. "With a debit card, you're getting cash money."
This is not an isolated case. Gas pumps are being compromised in cities across the country. "We don't view it as an epidemic, but there are cases open in at least a half dozen states right now," says Ed Donovan, spokesman for the U.S. Secret Service. These investigations are underway in California, Nevada, Pennsylvania, Delaware and Washington.
Donovan tells me the Secret Service believes some of these crimes are inside jobs, involving someone at the service station.
Gas pumps are just the latest target
Skimming credit cards and debit cards is not new. Portable card readers make it possible for anyone to copy the information stored on a card's magnetic stripe. This information is not encrypted so it's easy to steal.
"You just run it through the skimmer and it has all the information right there in plain text," says former White House cyber security advisor Howard Schmidt. "It's very easy to imprint that data on another magnetic strip and use it somewhere else."
The first skimming cases were reported at restaurants and stores where dishonest employees ran cards through their reader before ringing up the sale. As technology improved, the bad guys developed skimmers for ATMs. Now they've added gas pumps.
The skimmers are designed to slip over the real card reader. They can be hard to spot. And quite frankly, most of us would never look for something like this anyway. We want to pay and go.
So how do they get your PIN number? They can hide a little camera in the skimmer or on the pump. It shows your fingers as you type in the number.
There are also fake keypads that slip over the real keypad that can transmit the PIN code as you enter it.
In Las Vegas, police have discovered even more sophisticated technology – wireless transmitters installed inside the pump. "They can actually sit in the parking lot with a laptop and get real-time information as victims use their card," explains Lt. Robert Sebby of the Las Vegas Metropolitan Police Department. Because there's nothing on the outside of the pump, there's no way you can tell the pump is compromised.
Not a safe way to pay
Nancy and Jim Tew no longer use their debit cards to pay at the pump — and for good reason. They both had their debit card numbers stolen at one of those gas stations in Puyallup, Wash.
Nancy Tew found out about the theft when her card was rejected at the grocery store. "To my astonishment, I had no money in the bank," she said.
The thieves used her account number at ATMs in Hollywood, Calif., to steal $600. They got $900 from her husband's checking account. She tells me it was "totally bizarre and really scary" to be targeted like that and not even know it.
The Tews now pay for their gas — with cash or debit card — at the register. That may sound paranoid, but other victims of this skimming attack tell me they now do the same thing.
Police in Puyallup and Las Vegas now advise residents not to use their debit card at a gas pump because there's no way to be sure it hasn't been tampered with.
That's smart advice and here's why. Debit cards do not offer the same fraud protection as credit cards. If crook armed with a skimmer snags your credit card number and uses it to buy things, you can dispute the charges with the credit card company. You won't owe a thing while they investigate.
If the crook grabs your debit card number, he can go to a cash machine and pull money out of your checking account. It could take days for the bank to investigate and put that money back into your account. During that time checks could bounce or you might not be able to pay your bills. That's why the only way I pay at the pump is with a credit card.
© 2008 MSNBC Interactive
URL: http://www.msnbc.msn.com/id/27085818/
ConsumerMan: Beware of debit card skimmers
Current Mood:

aggravated


Here's what I got:
PJ Pals Ariel and Flounder Orig $16.50 Paid $5.60
PJ Pals June and Annie Little Einsteins Orig $16.50 Paid $5.60
PJ Pals Power Rangers Operation Overdrive Orig $16.50 Paid $5.60
PJ Pals Power Rangers Red Ranger Operation Overdrive Orig $16.50 Paid $5.60
PJ Pals Jasmine Orig $16.50 Paid $5.60
PJ Pals Tinkerbelle Orig $16.50 Paid $5.60
Ariel and Her Sisters 12" Ariel Doll Orig $12.50 Paid $4.89
Sleeping Beauty 4" Little Princess Doll Play Set Orig $9.95 Paid $4.89
Belle 4" Little Princess Doll Play Set Orig $9.95 Paid $4.89
Power Rangers Operation Overdrive Red Ranger Mystic Force Doll Orig $12.50 Paid $5.59

Original Retail Total= $143.90
Savings=$90.04
Total Subtotal=$53.86
Tax= $3.54
Shipping=$5
Total= $61.67
I just cleaned up at Disneyshopping.com, and you can too! Today only the PJ Pals are on sale for up to 70% off. Plus holiday gifts are up to 50% off. There's a coupon code for 30% off your whole order good until Friday (MAGICAL), and $5 shipping code for orders over $50 (SHIPFOR5). Plus I have an account through a rebate site, I'll earn 4% back on my purchases!
Current Mood:

creative
Beaded Things is having a customer appreciation sale. Personalized Baby Spoons are buy one get one free until November 1st. Simply enter coupon code "bogo" at checkout to get the discount. The website is
http://www.beadedthings.com
In addition Beaded Things will donate $1 for each spoon sold during the remainder of this year to Susan G. Komen for the Cure via the 3Day Walk for Breast Cancer. Beaded Things founder, Becki Sekerak, has walked in the 3Day for the past three years (60 miles in 3 Days) and so far raised over $6,500 by walking. She plans to walk again in 2008.
The perfect gift for a baby who may already have everything, the Beaded Things personalized baby spoon offers a funky alternative to the more traditional – but not very useful – silver spoon.
Searching for that unique gift for a baby with a name you had never even heard of? Looking for a one of a kind gift for a baby who has seemingly every possible baby gadget on the market? Chances are you aren't the only one! Beaded Things has created the perfect solution for hard to buy for babies everywhere with this personalized spoon.
Hand sculpted wire transforms this spoon into a one of a kind keepsake gift. Your choice of up to 9 letters, embellishment beads and color. Names 8-9 letters long do not get color.
Buy one get one free discount is only valid at BeadedThings.com
I personally have ornaments from Beki, and they are totally awesome. This is a wonderful deal, and a great way to get some Christmas shopping done. :)
Current Mood:

content
If you google CIC Credit Report, you'll find tons of
scam
reports. Don't fall for their gimmick like I did. I thought it was legit since I got the link after being on Experian's site. Luckily our bank isn't charging us for any of this, not even my card replacement. But this still sucks. I thought I'd warn all of you, so you don't fall victim to this scam. $9.95 may not seem like a lot, but when they do it to thousands of people, that is a lot of money. FWIW we cancelled my card so they couldn't charge it again in a month. The rep claims he cancelled my account, but I don't want to chance it.
I made a mistake on 1/31 and signed up for a free credit report along with score from CIC Credit Report, they are associated with Experian, a credit reporting agency. Well, after sign-up, after I gave them my bank card #, I was notified that I couldn't get a free report because I had used their service in the past-only I haven't. So, on 3/2 I noticed a POS transaction for approval for $9.95 on our bank account. I called the bank and was told I couldn't do anything unless it cleared. It did, on 3/3. I called the 800 # for CIC to get informed that they won't reverse the charges because I had used their service, I hadn't. The rep couldn't even tell me my user-id for their site, but I had supposedly used their service. I don't have a user-id on their website because I never created one, so how could I use their site if I never even got to acess their site? So, my bank is doing a reversal of the charges, and I'm getting a new ATM debit/VISA check card.
Current Mood:

irritated
AGLOCO's story is simple:
Do you realize how valuable you are? Advertisers, search providers and online retailers are paying billions to reach you while you surf. How much of that money are you making? NONE!
AGLOCO thinks you deserve a piece of the action.
AGLOCO collects money from those companies on behalf of its members. (For example, Google currently pays AOL 10 cents for every Google search by an AOL user. And Google still has enough profit to pay $1.6 billion dollars for YouTube, an 18-month old site full of content that YouTube's users did not get paid for!
AGLOCO will work to get its Members their share of this and more.
AGLOCO is building a new form of online community that they call an Economic Network. They are not only paying Members their fair share, but they're building a community that will generate the kind of fortune that YouTube. But instead of that wealth making only a few people rich, the entire community will get its share.
What's the catch? No catch - no spyware, no pop-ups and no spam - membership and software are free and AGLOCO is 100% member owned. Privacy is a core value and AGLOCO never sells or rents member information.
So do both both of us a favor: Sign up for AGLOCO right now! If you use this link to sign up, I automatically get credit for referring you and helping to build AGLOCO.
Link
I recently joined AGLOCO because of a friend recommended it to me. I am now promoting it to you because I like the idea and I want you to share in what I think will be an exciting new Internet concept.
Current Mood:

hopeful

4"x6" 1+ prints 10¢
5"x7" 1+ prints 79¢
8"x10" 1+ prints $2.99
Wallet set (4x6 sheet of 4, 2x3 prints) 1+ prints $0.99


Snapfish.com- I'm not fond of them. They offer a decent value, but I think that their print quality stinks. They do have speedy shipping. They charge:
4"x6" 1+ prints 12¢
5"x7"
1-10 prints 79¢
11-24 prints 59¢
25-49 prints 49¢
50+ prints 39¢
8"x10" 1+ prints $2.99
Wallet set (4x6 sheet of 4, 2x3 prints) 1+ prints $0.99

Winkflash.com-By far my favorite. They have a flat rate shipping fee of .99 for 4x6's, regardless of how much or how little you order. I found their quality to be awesome. In fact, as a test, I had some prints printed by both Winkflash and Snapfish, for comparison purposes. In every instance, Winkflash came out better. Currently they are offering 50 free prints with code:WF23EA73 Their pricing:
4 x 6 12¢
4 x 5.3 12¢
3.25 x 5 12¢
5 x 7 29¢
5 x 6.6 29¢
6 x 8 79¢
8 x 10 $1.99
8 x 10.6 $1.99
8 x 12 $2.49
10 x 13 $3.39
10 x 15 $3.79
Wallets 39¢ (sheet of 4)
Yorkphoto.com- Good quality, speedy shipping, good value on shipping. They are currently running a special on 4x6's for .08/ea. I find that their quality is as good as what I would find from a decent photo printing company like Ritz. They charge:
(
Check it out
Collapse
)

I'm broke and I need money to prevent overdrawing our bank acct. So I'm selling stuff! Buyer pays shipping. I accept paypal.
Universal Sewing Machine Needles
$.75/pkg 5pkg minimum
6-Jeans 10/16 5pk
6-Standard point 75/11 4pk
6-Universal 70/10 5pk
6-Universal 80/11 90/14 100/16 6pk
16-Standard point 90/14 5pk


Yarn $2/skien
Bernat Denim Style 10 skiens in Batik


Skinny Scarf $15
Hand knit from a soft yarn, Moda Dea Swirl in Rosette (57% nylon, 27% wool, 16% acrylic).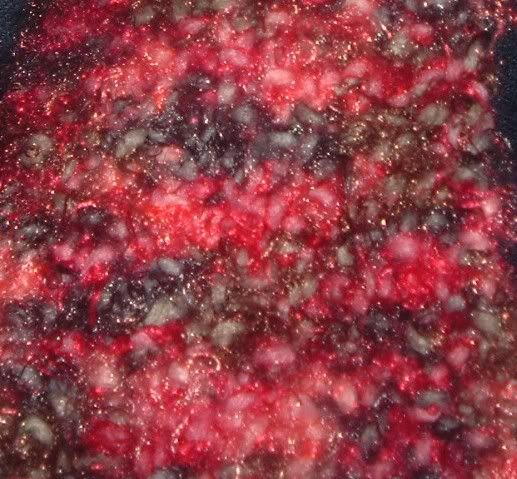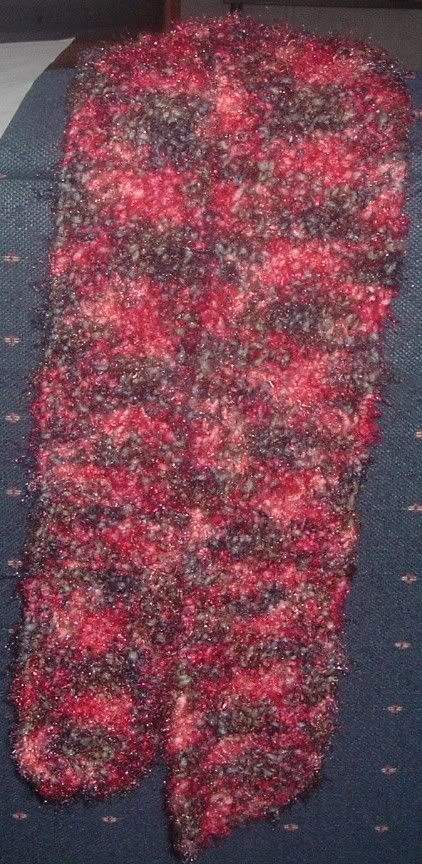 DVD's $5/ea

Panic Room
The Tales of Beatrix Potter
Come on Over to Barney's House


CD's $2/ea
The Mozart Collection with John Rutter
$3 The Forrest Gump Soundtrack 2 disc
Wilson Phillips Shadows and Light
Raffi's Christmas Album
Pulp Fiction Soundtrack NEVER OPENED!


I'm available to knit items, just let me know what you're looking for and we can iron out the details. I can also sew purses and bags and various other items, again let me know what you're looking for and we can work it out.[
Current Mood:

crushed
Current Mood:

happy
Current Mood:

giddy