I made Eve a new dress for MRF this year, I created the design myself w/o a pattern. :)
I also made a bag for my bosses wife (MRF) from recycled silk sari yarn. Again, my own pattern. I'm quite pleased with it, I almost didn't want to give it away!!
Brief overview of what I did:
I made this on sz 8 circulars (I think I used the 16")
I cast on enough stitches to fill the needles completely (I think it was somewhere around 80)
I knit for 1.5" or so
Then I did K1 P1 rows alternating with P1 K1 for 4"
I ended it with 4 P rows and bound off then seamed it together.
I made an I-Cord with until it looked long enough. I sewed on the butterfly patch and the I-Cord and it was done. :)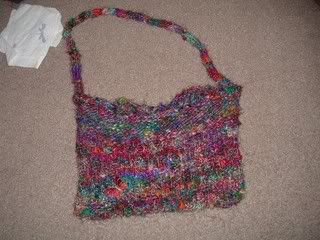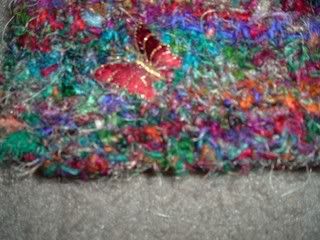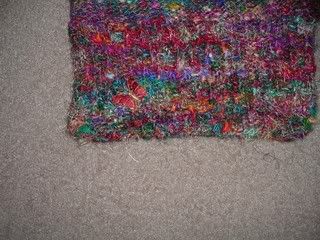 Current Mood:

happy